EVENTS
For event inquiries, please contact: roccitypark@gmail.com
WHEELS ON FIRE - June 5, 2022

June 5, 2022 - 11:00 AM - 2:00 PM Come join the Friends at the ROC City Skatepark on June 5th for a celebration of positivity and community.This is an inclusive event — all non-motorized wheels and all skill-levels welcome. We'll have something for everyone. Watch this space as the final details for the days events are still falling into place, but expect a day of action, fun, prizes, and surprises. Oh, and for any early risers who want to join us, we will be starting the day with a park clean-up.


---
STOP, DROP, AND ROLL - October 24, 2021

October 24, 2021 - 11:00 AM - 2:00 PM Drop off non-perishable food items to help support community members in need and join the Friends for games, raffles, and giveaways. This is a free community-oriented event and all skill levels and non-motorized wheels are welcome. Come to contribute, to watch, or to roll with us!.

A Food drive for Rochester Food Not Bombs
---
Hoarders of Cool - 30 Years of Skateboard Obsession @ AMoR - August 13, 2016

August 13, 2016 - 6:00 PM - 12:00 AM The Friends of the Roc City Skatepark (RCP) hosted a one-night exhibition showcasing a selection of private collections of skateboard memorabilia to raise awareness about the strides the Roc City Skatepark project has made in the last year and to share their love of skateboard culture.

A Fundraiser for THE ROC CITY SKATEPARK
---
Get A Grip III @ The Yards - March 3, 2012

March 3, 2012 - 5:00 - 9:00 PM A collection of work from artists all across the USA. Artwork done on or with skateboards, grip tape, bikes, rollerblades. @ The Yards Collaboritive Art Space Inside the Rochester Public Market above Flower City Bread co.

A Fundraiser for THE ROC CITY SKATEPARK
---
Broken Lenses @ The Owl House - January 9, 2012

Join us Monday 01/09 for the opening celebration of Broken Lenses Art Show. Boris Sapozhnikov, Heather McKay, Michael Carnrike, Lea Rizzo, Joshuah Saunders, Erich Lehman, James Haschmann, Casey Haley, Alan Presutti, and Alex Gagne will be displaying Photographs. The common theme to this show is supporting the Roc City Park.

A portion of the proceeds raised from this show will go to the Skateboard Project.


---
TEDx Rochester - November 7, 2011

The President of the Roc City Skatepark Board, Jim Maddison, will be speaking at the event about his work and the Skatepark project.

An extraordinary event is coming to the Rochester area that will bring together great thinkers, innovators and artists in one assembly, with the intention of promoting "Ideas Worth Spreading."

The day long conference will feature presentations of local thinkers, video broadcasts of speakers from around the world, performances by regional artists, and hands-on demonstrations with some of the city's cultural institutions.

---
Hell on Wheels Halloween Party @ One - Oct 28, 2011

Hell on Wheels Halloween party at One Nightclub, to benefit the Roc City Skatepark, Friday the 28th. Music by Tim Tones and Fresh Fingaz, Krudco skate videos playing all night, zombie costumes encouraged.



---
Rally For Roc City Skatepark @ High Falls - June 4, 2011

The Rally for the Roc City Skatepark will feature an indoor and outdoor skateboarding and bmx biking experience, exhibitions by pro skateboarders, contests, physical activities in which children can participate, family activities, music, delicious food, a parent oasis area, silent auction and VIP event. The Rally for Roc City Skatepark is being hosted by the Friends of the Roc City Skatepark and is a fundraising event for the planned skatepark in the City of Rochester. The Rally for the Roc City Skatepark will be free to attend, with opportunities for people interested in making the skatepark a reality to collect sponsorships and gain access to VIP activities. The Friends of the Roc City Skatepark welcome your support and participation and are grateful for your interest.

---
Aaron Steffer's Senior Project @ Four Walls Gallery - March 26, 2011

A solo art show and sale to raise money for the Roc City Skate Park! Also featuring the tasty musical stylings of DJ ALYKHAN
Saturday, March 26 · 6:00pm - 10:00pm
Four Walls Gallery 179 Atlantic Ave. Rochester NY

---
Get A Grip II @ Four Walls Gallery - August 6, 2010

GET A GRIP 2 is the second annual artshow put on by Krudco Skateboard shop and Roc CityPark.org. It will be August 6th at The Four Walls Gallery at 34 Elton St. Rochester, NY and will last 5pm-10pm.

Over 40 artists have contributed artwork made on or with griptape and more! A lot of these artists have shown with 1975 over the last two years and their work last year was a lot of fun! Prices start at $25.00, and proceeds go towards building a world class skatepark in downtown Rochester, NY.

For more information, contact Krudco Skateboard Shop at 585.325.4790
---
Red Bull Manny Mania @ Krudco. - June 13, 2010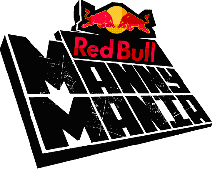 From its humble beginnings in the mind of skate pro Joey Brezinski to its growth as the premiere skateboard event in New York City, Red Bull Manny Mania has always been about connecting skaters through a mix of fun, relaxed contests with the highest level of technical trickery on two wheels.
In 2010, Red Bull Manny Mania will expand around the globe to an epic series that will take amateur winners from countries as far ranging as South Africa to Oman to Japan and throw them in the mix in the city that never sleeps.
U.S. skaters will battle it out in Copiague to earn their spot at the National Final taking place at Woodward East in July 16, 2010. The winner of that contest will represent the United States at the Red Bull Manny Mania World Final for amateurs in New York City on August 21, 2010
---
Red Bull Gazebo Getdown @ Charlotte. - July 18, 2009

Gazebo Getdown, a contest co-sponsored by Red Bull Skateboarding and Rochester's own Krudco skateshop. The park's gazebo area was transformed into a mini skate park for the event.
"The contest is considered a best trick-style jam," says Alan Presutti, general manager of Krudco. "Each obstacle was chosen one at time and the competitors were given 10 to 15 minutes to outdo all the others."
Serving as special guest judges were 5BoroNYC professional skateboard team members Dan Pensyl, Danny Falla, and Rochester native Justin Barnes. Additionally, pro skateboarder John Reeves from Bodega Skateboards shared MC duties with Presutti.