WHY A LARGE PARK?
A big park will attract enthusiasts from all around the globe to spend money in Rochester. This park is intended to be used by multiple progression-oriented athletic pursuits including BMX, skateboarding, rollerblading, scooters and more.
To put it in comparable terms, imagine creating a complex intended to be used for football, baseball, basketball, and hockey all at once; the size of that area would be massive. The Roc City skatepark would facilitate multiple activities in a much smaller space.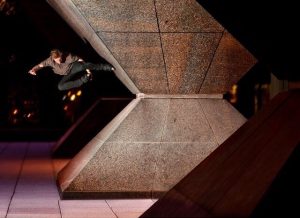 WHAT ABOUT THE LIABILITY? AREN'T THESE SPORTS DANGEROUS?
All of these progression-oriented sports come with a preconceived misconception of danger. While we are not saying they are without injury, statistics have shown that these activities are not any more dangerous than traditional sports like football, baseball, and hockey and are, in many cases, statistically safer. The City of Rochester has acknowledged these facts and sees no problem with moving forward with the project.
WHAT ABOUT HELMET LAWS?
The state of New York requires children 14 and younger to wear helmets while riding skateboards, bicycles, and rollerblades. Laws will be enforced accordingly.
WHAT WILL THE HOURS OF OPERATION BE?
The park will open at 8am and close at 9pm. Please be mindful of the official park hours.
WHO WILL MAINTAIN THE PARK?
The Friends of the Roc City Park board plan on fundraising and being an integral part in keeping this park in safe working condition along side with the city.
WHO WILL PAY TO HAVE THIS PARK BUILT?
The Friends of the Roc City Park are actively fundraising to keep this project alive. In the end, the majority of the funding will come from private donors, corporations interested in advertising on the grounds, grant money, and public tax dollars.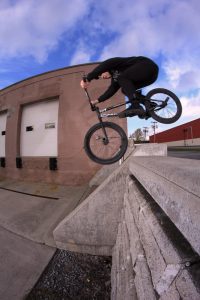 WHY SHOULD MY TAX DOLLARS GO TOWARDS THIS PARK?
This will be an enhancement directly to Downtown Rochester creating a new must-visit destination for people from the local area and all over the country.
This park will be a free to the public, wheel-friendly space that will be used by the community at large. It will also draw enthusiasts from around the world to visit Rochester and spend their money in the county and within city limits. Rochester needs activities to give the youth and adults in our city a positive, healthy outlet to play. We feel this will not only enhance the city by adding our unique piece of the puzzle to the fabric of Rochester, but will also help bring in dollars for local businesses in the city.
HOW MUCH WILL IT COST TO USE THE PARK?
It will be a free public park, just like Cobbs Hill Park and Ellison Park, which also have a variety of athletic fields.
HOW WILL THE PARK GENERATE MONEY TO FUND ITSELF IF IT IS FREE?
The Friends of the Roc City Park will continue to apply for grants and to hold fundraisers around our community to help the cause.
WHAT ABOUT NOISE?
Noise studies have shown that properly built concrete parks like the one we are proposing are no louder than basketball and tennis courts. The majority of noise from skateboarding comes from wheels rolling in rough ground and over cracks in sidewalks and streets. This park would be made out of very smooth concrete with neither of these features. One of the other benefits of a concrete park is the absence of metal plates at the bottom of hollow plastic or wood ramps that tend to increase noise in skateparks with poor design and construction.
WHAT ABOUT CRIME?
By its nature as an open public space, the potential for crime does exist. However, studies have shown that once places like these are built, crime in many of those areas is, in fact, reduced. The park will be designed to increase pedestrian foot traffic and be accommodating to families supporting their children who participate in these progression-oriented activities.
Our goal is to create an inclusive space, and by increasing the presence of people in the area, it actually reduces the ability for people to get away with illegal activities. It also provides a place for idle youth to be more active in challenging, time-consuming activities. More time to play means less idle time for shenanigans! The proposed location downtown also makes it easier for our police force to keep an eye on the park and help keep crime to a minimum.
Do we foresee trouble on occasion? Unfortunately yes, but only inasmuch as any other public park with high pedestrian traffic in our county. However, if people use the space actively, positively, and with care, then illicit activity can be greatly curbed.
WHAT HAVE YOU DONE WITH THE MONEY YOU RAISED SO FAR?
This is a common question, and we prepared a downloadable PDF a short time ago that outlines how every dollar we've raised has gone. Download the PDF Here.