It's been a long strange trip, but IT'S FINALLY HERE!! Construction on the Roc City Skatepark began in Fall 2019 and Phase 1 was completed in November 2020. Phase 1 of the park is open 7 days a week until 9pm unless otherwise posted.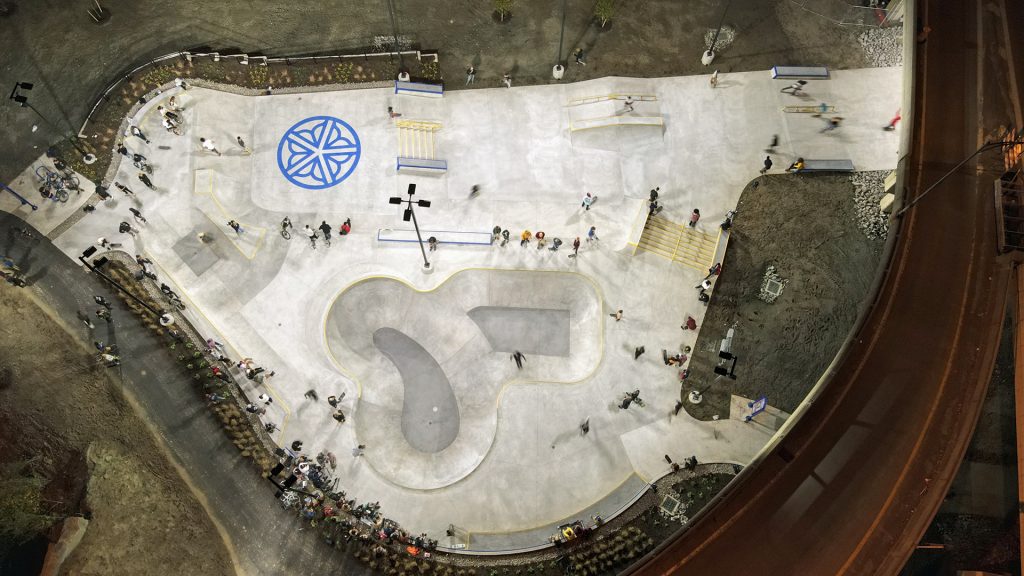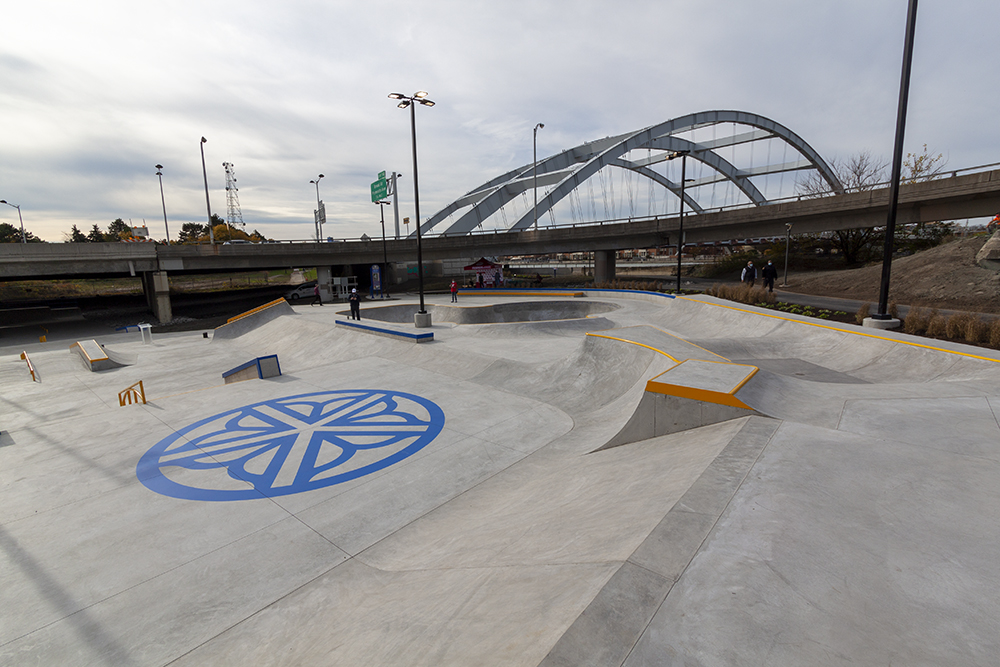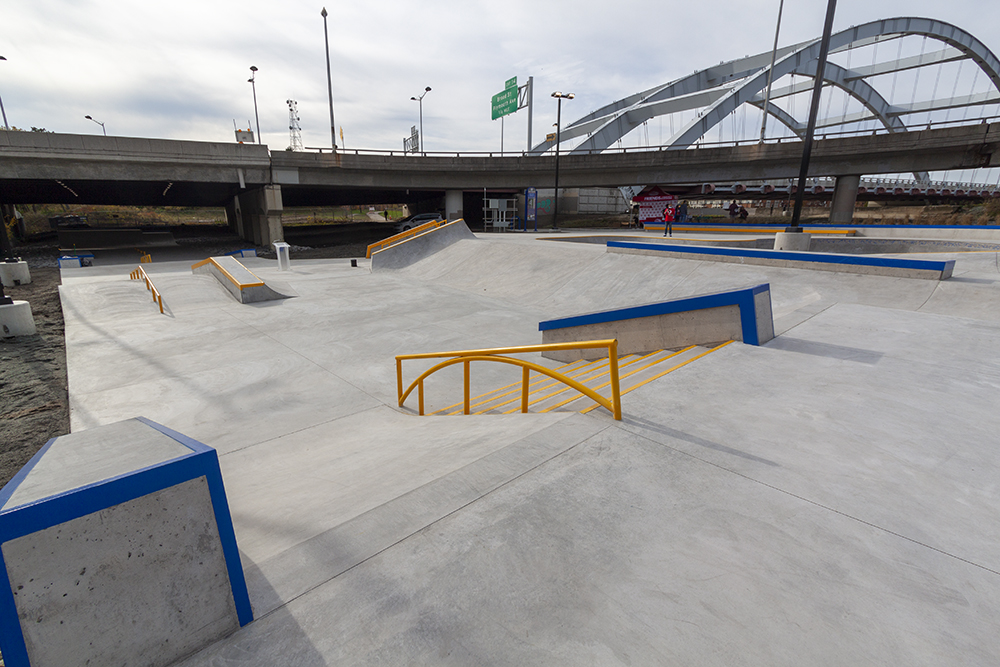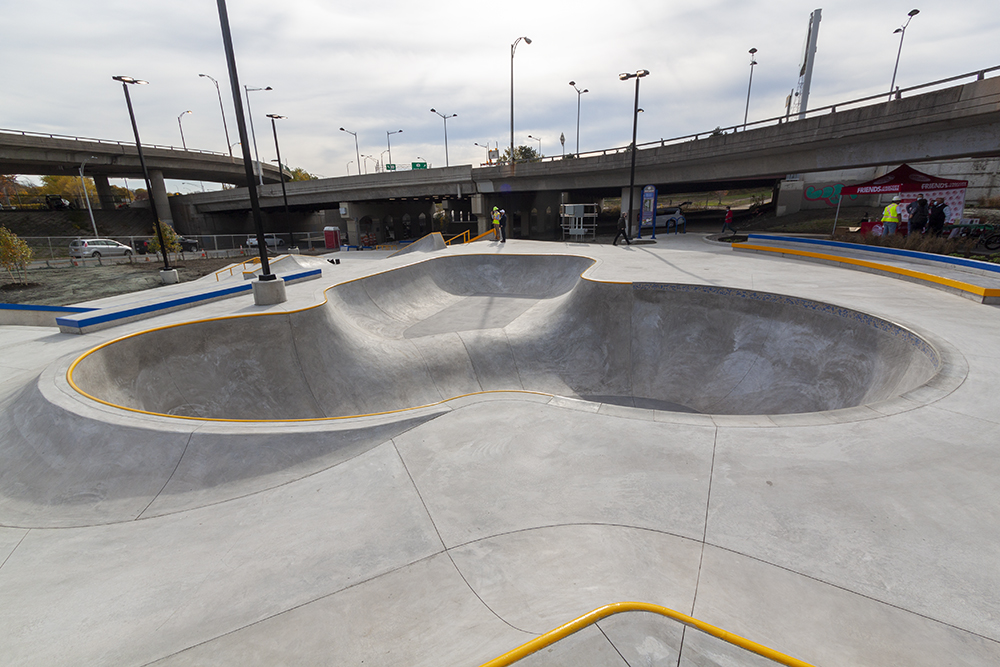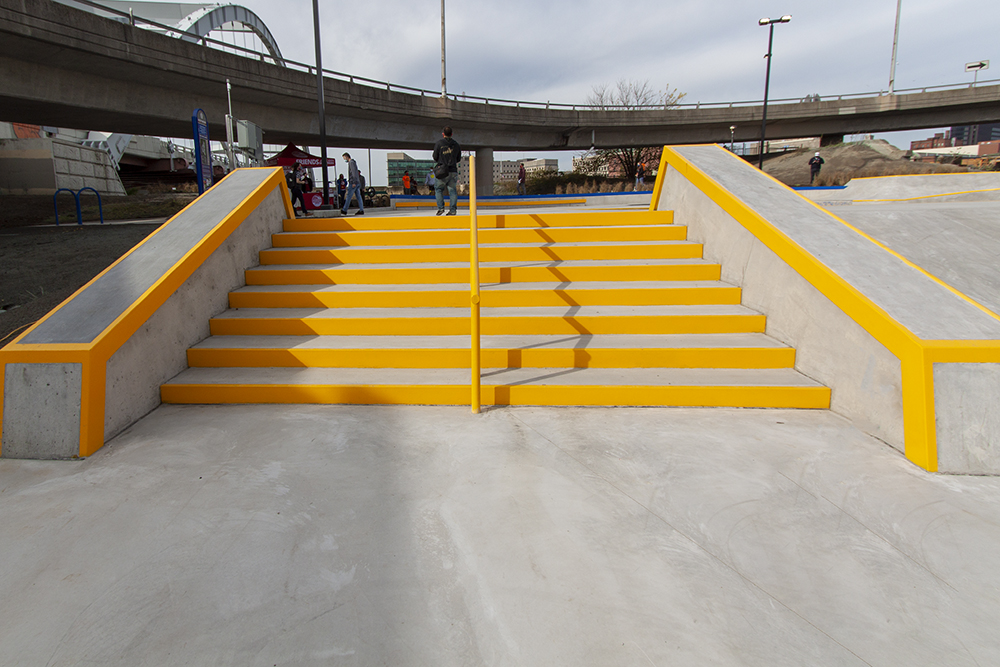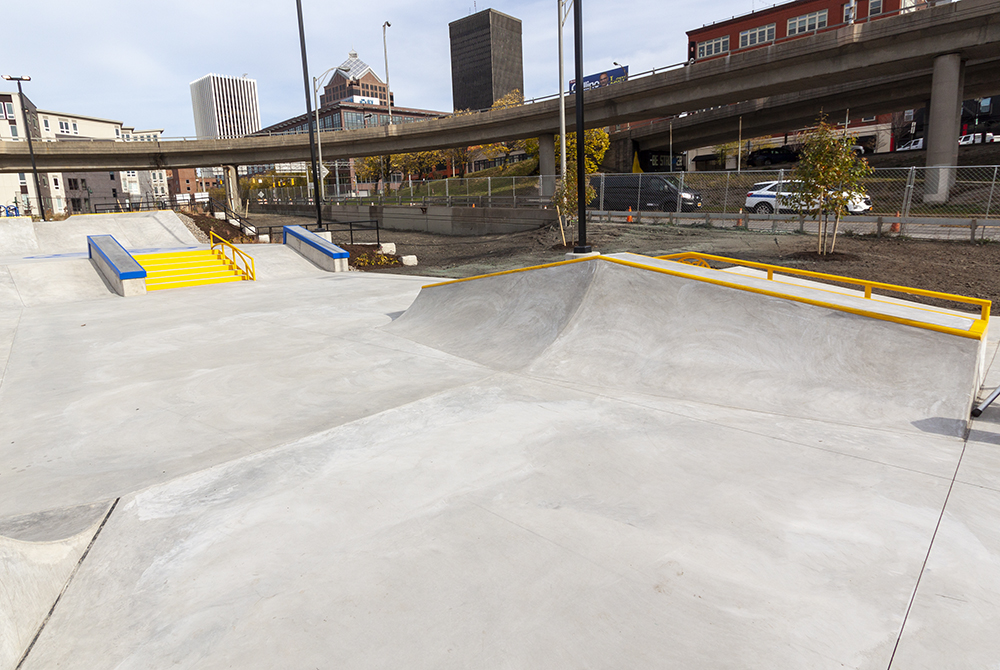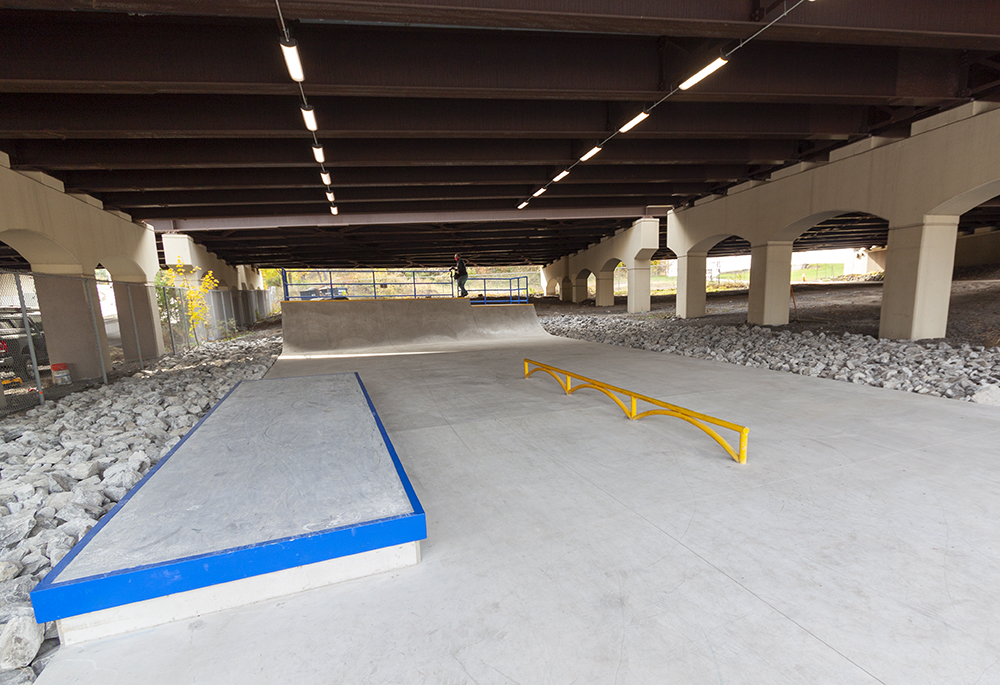 Check out the original rendering of Phase 1 of the park below, and follow along for more updates via the City of Rochester website here:
https://www.cityofrochester.gov/article.aspx?id=21474839407
Renderings of Phase 1 provide by the City of Rochester. These renderings represent Phase One of construction, expansion for Phase Two will expand the park further underneath the bridge, pending secured funding.